I have a confession…
When it comes to buying clothing, my guilty pleasure is active wear.
We workout to be healthy and look better naked so why not also look good in the process?
If you look good in the clothes you wear you'll feel good about yourself.
When you feel good about yourself you'll be motivated to work harder.
Working harder means you'll get the results you want faster and in turn look better.
It's a win-win situation.
An added bonus of wearing active wear that looks great, fits really well and is super comfortable is that you won't feel self conscious wearing it out in public.
Some people think it's a little naughty or a bit of a cop out to wear active wear out in public.
My thought is that if the clothes looks great (i.e. are stylish) and fit you well (tapered and not too baggy) then it's perfectly fine.
Don't get me wrong, baggy track pants with an over-sized shirt is not a good look and is something I wouldn't wear outside of a gym.
However, when you finally come across clothes that's aren't daggy and baggy you'll want to wear them everywhere.
I'm always on the look out for quality active wear and for the past two years my favourite brand has been (and still is)…

DOYOUEVEN, born in 2012, is an Australian active wear brand for men and women.
From their website:
Our vision has always been to create unique performance wear that not only feels great on, but motivates and inspires the athlete within.

Our slogan 'Leave Your Mark' encompasses the brand in it's entirety. Created to spark a movement in the fitness community, our aim has always been for our audience to feel that their fitness journey is apart of something much bigger. From the regimes you follow, to the clothes you wear, we want to be apart of your journey. Through all the hardship and struggle, and the moments when you feel at your lowest or that you can't go on, we want to inspire you to keep pushing forward and to continue to do whatever it takes, to Leave Your Mark.
Available Styles
The range of active wear on offer from DOYOUEVEN for men and women is HUGE.
You can choose from a range of T-shirts, singlets, shorts, compression pants, hoodies, jackets, sports bras and leggings to name a few.
So far this year I've purchased 3 T-shirts, 1 hoodie jumper and 2 pairs of pants.
I have not been disappointed with these purchases and no doubt will be making more purchases in 2019.
Here is just a tiny sample of what you can expect.
Men's Clothing Sample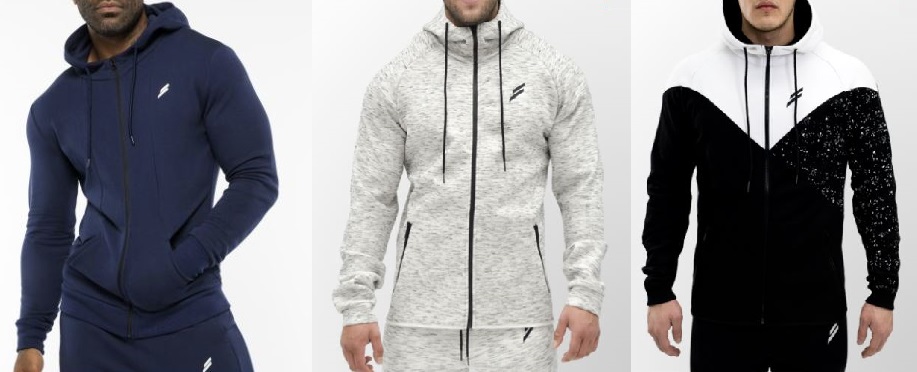 Women's Clothing Sample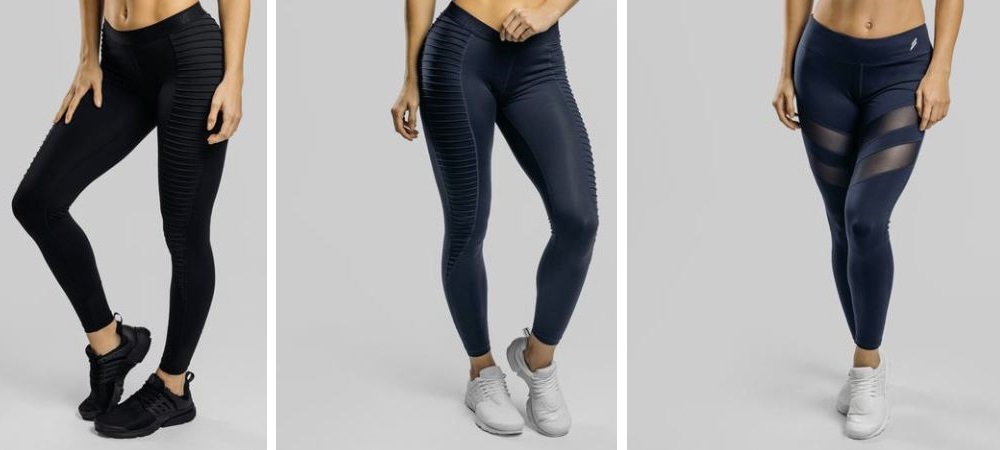 Don't take my word for it – check out their website for the full range.
There's a high chance there will be at least one item of clothing that will catch your eye!
Available Sizes
Here is what sizes you can expect for both men's and women's clothing.
One thing to keep in mind is that for some items of clothing you may need to order one size larger than what you would normally wear. This applies to most of the compression style pants or leggings. The item description will generally mention this.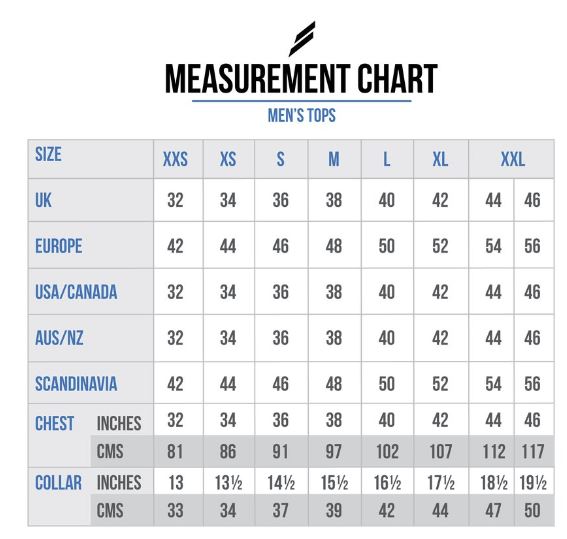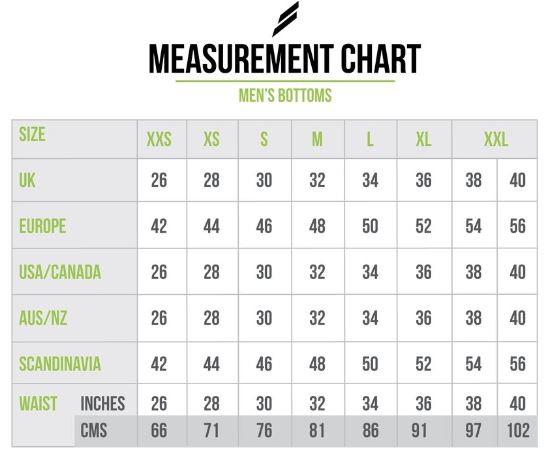 Sizing for Tall People
I'm 196 cm tall (6 foot 5).
My legs are 91 cm (36″) long, the circumference of my quads is 69 cm and my waist is 86 cm (34″).
When it comes to pants I've been able to get away with a pair of the thermal haze pants in size extra-large. The waist is a little bit larger than my measurement but it still fits me well as it's tapered (style of the pants) and more importantly the leg length is still ok. Not great but it's just right for me.
My suggestion is that if you are taller than 6 foot 5 then pants might be a little too short for you.
Don't let this discourage you though as the shorts, shirts, singlets and jumpers will still fit you nicely.
I have 3 different shirts and each shirt sits nice and tapered on my frame (no excess baggy material flying around) and the length in the body is great and the arm sleeves are not too short!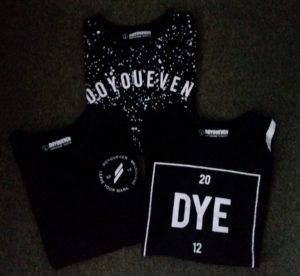 I'll be doing a full write up and review soon so stay tuned.
In the meantime check out the huge range DOYOUEVEN has on offer…
Important Information for International Orders
Do you like what you see but live outside of Australia?
Not a problem.
DOYOUEVEN ships to over 200 Countries WORLDWIDE, including USA, Canada, New Zealand, Asia and certain counties around Europe.
Shipping costs are calculated at checkout once the shipping method and destination has been chosen.
Please note that, depending on where you live, you might have to pay customs charges or import duties.
These prices are not included in the price of the items ordered.
This additional cost can vary from country to country.
Return Policy
Bought something and the size isn't quite perfect?
Or perhaps you changed your mind and want to get something else instead?
Not a problem.
I once bought the wrong size pair of the thermal haze pants.
I fired off an email to the customer service department, received a very fast reply with directions on how to make an exchange and within 2 weeks I had the right size and was ready to rock them out and about.
The entire process was easy and hassle free.
There's really nothing to lose.
According to the DOYOUEVEN website:
It's all about easy, hassle-free returns here at Doyoueven. If in case of an emergency, you find yourself unhappy (highly unlikely) with any of the products you've received, we have an incredibly easy and accommodating returns process to put your worries to rest!
If you like what you see from this brand give them a go and let me know what you think.
I'm curious to hear if it's just me that loves this brand or if you feel the same way too.
Stand tall, be proud of your height and strive for greatness.