Charles Tyrwhitt has recently released a new fit for their dress shirts: Super Slim Fit.
While they offer Classic, Slim, and Extra Slim Fit shirts, many people (myself included) found that they were not quite slim enough.
You can read all about that issue in my review of the 'Extra Slim Fit vs Slim Fit Shirt' here.
The new super slim fit shirt is:
… "our trimmest and sleekest – fitted close to the body, tailored at the waist and finishing with sharply cut sleeves. With lowered back darts to ensure a close cut across the back, these shirts are ideal for slender gents or those after a daringly contemporary look."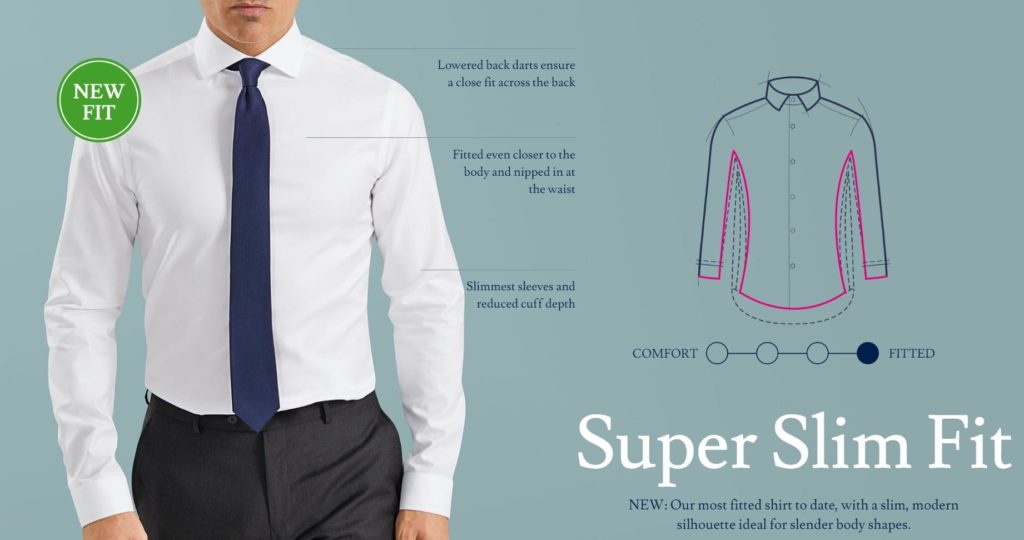 There are four different super slim fit shirts on offer at the moment: two whites, and two blues, with different fabrics. Charles Tyrwhitt promise that more options (multiple fabrics and colours) are coming in the future.

 Super Slim Fit vs Other Charles Tyrwhitt Fits
Compared to the 'Extra Slim Fit' the 'Super Slim Fit' has the same shirt chest circumference (for a given collar size) but the shirt waist circumference is at least 4 cm smaller.
Going by this observation, if the extra slim fit shirts used to be too baggy for you in the sleeve, or bunched up too much around your waist when tucked in, these new super slim shirts should solve those problems. Conversely, if the extra slim was a close fit, but just a tiny bit too loose then these super slim fit shirts might be too slim.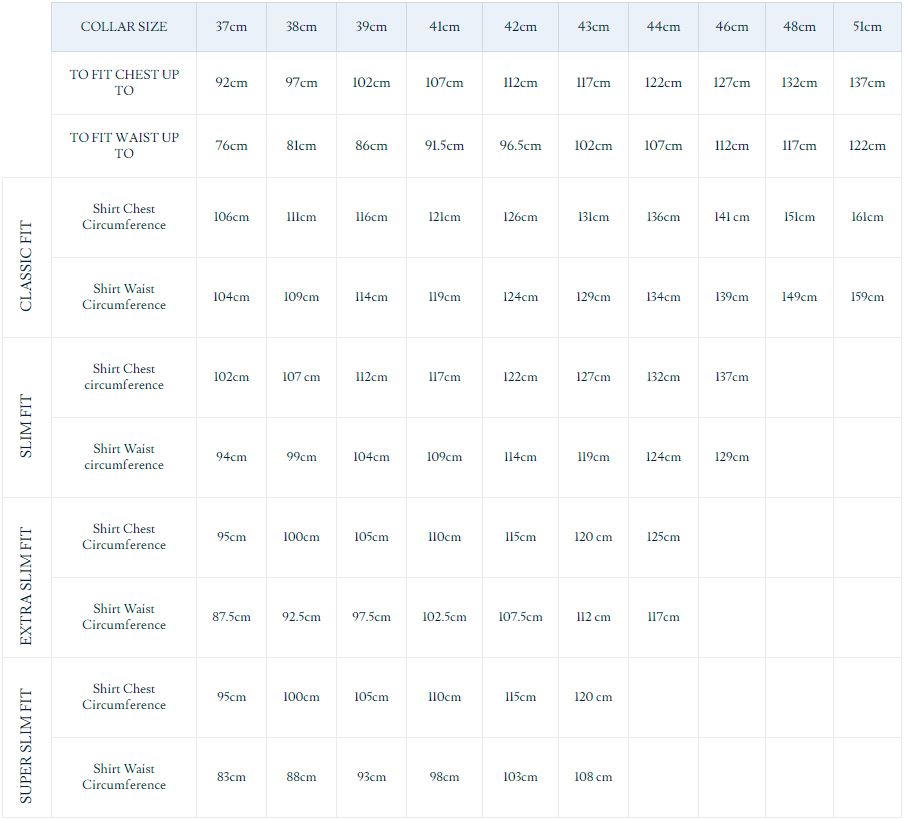 I will be buying one of these super slim fit shirts very soon.
This could finally be the 'perfect' shirt cut that I've always been looking for!
When I do i'll post a comparison of all the fits.
In the meantime, if the measurements above look like they'll suit you, then be sure to wait for a coupon or sale before you buy.
At the moment there is a week-long sale where you can save yourself some money if you use the code "resist"at the checkout.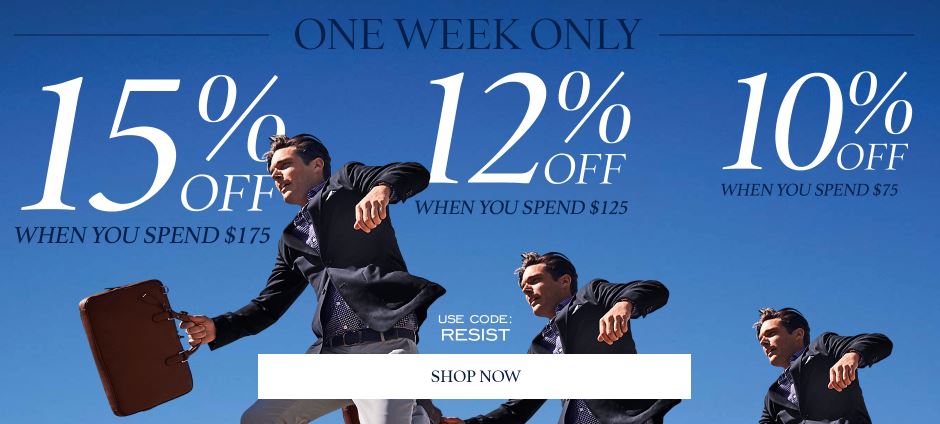 Thank you for reading.
Hopefully this review was helpful for you.
Let me know what you think in the comments below.
Stand tall, be proud of your height and strive for greatness.
---
Image credit for Charles Tyrwhitt logo: here