Do you have a tall child?
Does your child wonder why they are taller than all the other kids?
Are you looking for a children's book about being tall with a good overall message?
If so, look no further than the book: It's All About Being Tall.
Written by Rebecca Klar Lusk this short (24 page) children's book is a wonderful little story reminding children that everyone is special.
The premise of the book is about a proud giraffe who brags to his friends about how special he is.
He thinks he's the best because he's taller than the rest.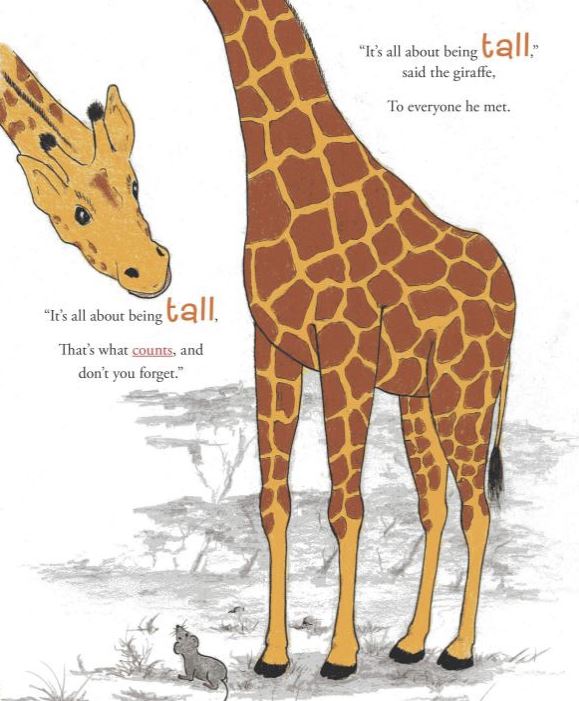 He soon learns a lesson in humility.
This lesson is taught through the love of Jesus:
"Be humble" (1 Peter 5:6 Humble yourselves therefore, under God's mighty hand that He may lift you up in due time).
Yes. This is a religious based book but it's not over the top with the religious text.
This book is a great reinforcement to the fact that God created us all and gifted each of us with different abilities.
It's a great way to teach children that it's perfectly OK to be tall and what being tall entails in terms of advantages and disadvantages.
As a bonus, at the end of the book there are extra coloring pages with all the characters from the book.
Overall the book portrays a touching story that is a great lesson for children and adults.
Recommended reading for everyone of all ages.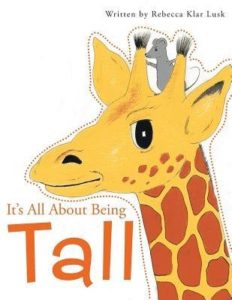 Stand tall, be proud of your height and strive for greatness.
---
Image credit for it's all about being tall book (cover image): here