It's almost that time of year again… Christmas!
Do you leave gift shopping to the last minute or are you well organised and already have everything sorted?
Perhaps you are looking for a gift for a tall person in your life (or perhaps you're looking for a gift for yourself)?
Look no further.
Here are some awesome Christmas Gift Ideas For Tall People…
Books for Tall Adults
Starting Strength: Basic Barbell Training
This is the bible for barbell training. Starting Strength has been called the best and most useful of fitness books for good reason. No other book on barbell training ever written provides the detailed instruction on every aspect of the basic barbell exercises that are found in this book. If you are tall and want to put on some size and learn ALL about the major barbell lifts (bench press, squat, deadlift, overhead press and row) look no further than this book.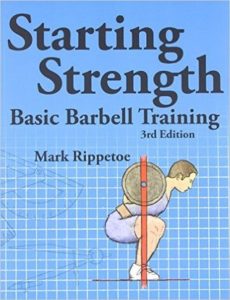 Overcoming Gravity: A Systematic Approach to Gymnastics and Bodyweight Strength
If weight lifting is not your thing and you prefer calisthenics then look no further than this body weight training bible! This book is like getting a contestant on Ninja Warrior show you exactly how to develop the same skill set. Also, this book is huge, more than 500 pages and covers almost every aspect of body weight training you can think of. Cannot recommend this one enough. If you get this for calisthenics and read starting strength for the weights and you'll be unstoppable.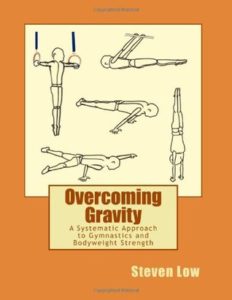 Total Recall: My Unbelievably True Life Story
This is one of my favourite autobiographies. Standing 1.88 m (6 foot 2 inches) tall, there is no denying how much Arnold Schwarzenegger has accomplished in his life. This book chronicles his high-stakes journey to the United States, from creating the international bodybuilding industry out of the sands of Venice Beach, to breathing life into cinema's most iconic characters, and becoming one of the leading political figures of our time. Proud of his accomplishments and honest about his regrets, Schwarzenegger spares nothing in sharing his amazing story. A truly inspiring and motivating read.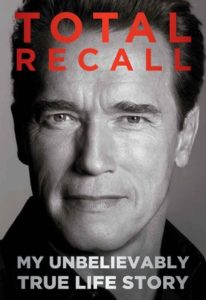 What Every Body Is Saying: An Ex-FBI Agent's Guide to Speed-Reading People.
I cannot stress enough how important it is to learn about body language. Non-verbal behaviours comprise approximately 60 to 65% of all interpersonal  communications. Think about that! Whether you want to boost your confidence, appear less intimidating, be someone to emulate, or appear more sincere you must learn about body language. This is a simple to understand and follow, comprehensive book about body language written by a former FBI counterintelligence officer for 25 years and a recognized expert on non-verbal behaviour. Highly recommended. I previously reviewed this book here.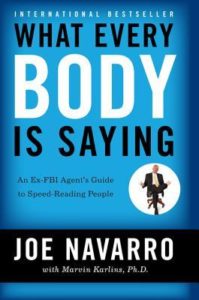 The Tall Book: A Celebration of Life from on High
Finally a book that chronicles life being tall. This book is part investigation (based on extensive research) and part personal story. It follows Arianne as she circles the globe, meeting the tallest people in the world, questioning them on how to raise a well-adjusted tall kid, and, yes, becoming one half of America's tallest couple. The book is both informative and entertaining with heaps of illuminating tidbits of information. I previously reviewed this book here.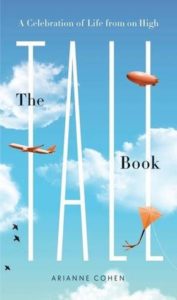 Books for Tall Children
Mr. Tall
This book is a classic. Mr. Tall is sad about being so weirdly tall. He meets Mr. Small, Mr. Tickle, Mr. Nosey and Mr. Greedy who all have something out of the ordinary. They tell him they enjoy these things that make them different. The overall message is beautiful: celebrating what makes you unique as a person.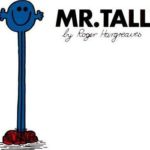 It's All About Being Tall
A wholesome and wonderful little story reminding children that everyone is special. The premise of the book is about a proud giraffe who brags to his friends about how special he is because he is taller than the rest. He soon learns a lesson in humility. I previously reviewed this book here.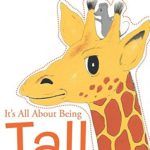 Up, Tall and High
A group of birds talk about who is tall, who is high in the air, and who is up in a tree in a series of very short chapters. The birds compare their height by insisting that they are the tall one. A fun and very colorful flip book. Some pages flip up or out to show up and down, taller or tallest, or higher and highest.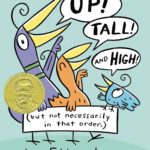 Short or Tall Doesn't Matter at All
A great book with beautiful illustrations. In this insightful and inspiring book, children will learn what is really important in life: Kindness, Acceptance and Learning to be themselves.  A lesson that is universal and applies to both children and parents alike.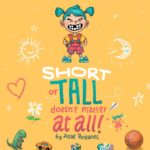 Tall
A very simple but powerful book that illustrates the complex concept of relativity. Bobo, the baby monkey, has a universal wish: he wants to be tall. So, he climbs atop taller and taller animals, feeling tall on each taller one until he's as tall as a giraffe. But Bobo is only tall or small in relation to the animal he's standing next to.
Clothing for the Tall
Step One Bamboo Underwear
If you are looking for the most comfortable underwear, ever. Look no further than Step One Bamboo Underwear. I have 7 pairs of this underwear and will never go back to the other brands that I thought were "good". If you want to know more about this brand check out my in depth review here.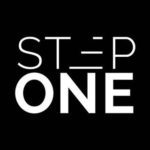 Check out Step One Bamboo Underwear Here.
2Tall
This is my go-to brand for comfortable, tapered and well fitted chinos and jeans. Lots of different styles and colours to choose from. Highly recommended.
We're absolutely not just another big and tall store. We only sell clothes for the fit not fat man, men who need extra length, not extra width. Our tees, shirts and polos are cut for guys with normal and athletic builds to accommodate longer arms and bodies, and don't hang like tents – 2tall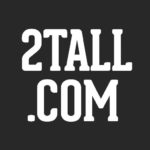 Doubs Clothing
Doubs Clothing is a wonderful Australian clothing brand that specialises in clothing for tall men: 6'6″ (198 cm) through to 7'6″ (228.6 cm). The style of the brand can be summarised as a mix of every day street wear and clothing for more formal occasions. Check out my review of Doubs Clothing here.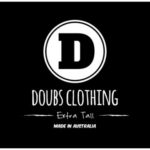 Check out Doubs Clothing Here.
Long Tall Sally
Fashionable and well-fitted clothing for tall women 5'8 and up! Sporting a large range of different styles and colours this is your go-to shop for tall women's clothing.
Since 1976 we've made it our mission to be the destination of choice for tall women worldwide. We NEVER just add inches. We construct each and every garment positioning hips, hems, pockets and plackets exactly where they should be.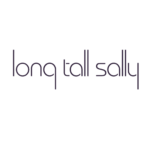 Check out Long Tall Sally Here.
Other Gifts for the Tall
John Boos & Co. Elevated Cutting Board
Dating back to 1887, John Boos & Co is one of the oldest manufacturers of premium quality butcher blocks in the USA. Each board is made of hard rock maple and is finished with beeswax to stop staining. If you want a board that will last you forever and stop you from hunching over then this John Boos board is the one for you. I've previously talked about this board here.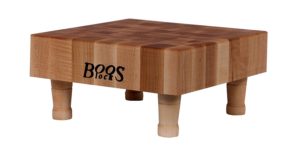 100% Silk Extra Long Tie
Save yourself or your tall friend a fashion faux pas and get them an extra long tie that sits how a normal tie on a person of normal height should sit.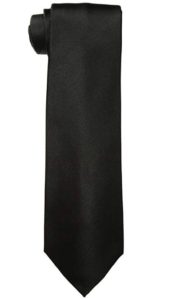 Giraffe Wisdom Tall Mug
Show the world you are confident and proud of your height. Rock a mug of our tall spirit animal, the giraffe with wisdom about being tall such as "don't be afraid to stick your neck out". I previously reviewed this mug here.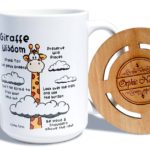 Giraffe Athletic: Extra Large Yoga Mat
A yoga mat to a true yogi is like a running shoe to a marathon runner, or tires to a race car driver. They don't put up with "good enough" and neither should you. If you or someone you know is a tall yogi you cannot go past this extra large and durable yoga mat.  A yoga mat is something that will last a very, very long time, so why not select one that you'll love. I previously reviewed this mat here.

These are just a handful of Christmas Gift Ideas For Tall People that I recommend and think are cool. Hopefully they will give you some inspiration or ideas if you find yourself stuck looking for that 'perfect' gift.
I wish you all a wonderful Christmas and look forward to providing you with heaps more content in 2019.
Stand tall, be proud of your height and strive for greatness.
---
Image credit for Christmas presents (cover image): here.